Overhead Doors & Garage Doors Edmonton
Serving the Capital City Region
Well Hung Door has been providing installation, products, and services for garage and overhead doors in Edmonton for over a decade. Our team offers professional service and high-quality products for residential garage doors, commercial and industrial overhead doors, and even safety gates. We're so confident that all of our products and services come with an industry-leading warranty.
Contact the Experts for Your Next Edmonton Garage Door Installation Service
Well Hung Door has a longstanding reputation for being professional, knowledgeable, and dedicated to customer satisfaction. We're Edmonton's overhead doors experts for a reason! Our garage doors are constructed from the highest quality materials so that your building is safe and secure. We have a wide selection of garage doors so you are sure to find one that meets your building specifications and your style. If you need a new residential or industrial overhead door contact the experts at Well Hung Door in Edmonton! With over 12 years of experience, you'll have your garage doors installed properly the first time.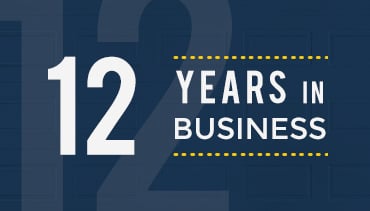 MORE INFORMATION ON GARAGE DOORS
Security, Safety, and Reliability
Secure, safe, and reliable garage doors are essential for your Edmonton business or home. Well Hung Door is known for providing parts, products, and service that you can depend on for years to come.
Secure Garage Doors in Edmonton
It all starts with security. You need to know that the largest access point to your property is sealed tight against intruders and inclement weather. A properly fitted and installed garage door from your local experts means you'll have the protection you need. Gone are the days of checking and rechecking your garage door at night before you go to bed, or triple-securing your industrial overhead door before locking up for the night. With Well Hung Door in Edmonton, you can trust your property is secure.
Safe Garage Doors in Edmonton
Garage door safety is essential, especially when you have children and pets. We install residential garage doors for safety and peace of mind. Preventing accidents is important to us. If you're worried about the safety of your current garage door or garage door opener in Edmonton, call Well Hung Door for a peace of mind inspection.
Reliable Overhead Doors in Edmonton
Whether you choose a manual or automatic style garage door, it's useless if it doesn't open and close easily. Eliminate the frustration. Let the experts at Well Hung Door install your garage door, commercial overhead door, or security gate. We do it right the first time (we have to – it's in our name!)